This weekend a friend and I took a little jaunt to Bakersfield. I didn't realize until I got there that my California life experience has pretty much been on the beachy side... not too much time in the country. My grandparents had a farm in Lakeside, with goats and orange trees and a creek and everything, but it wasn't all that removed from San Diego proper. You were only minutes away from SDSU.
Bakersfield felt a bit more removed than that. We had two reasons for hitting it up: Basque food and Buck Owens. It turns out that there is a big French & Spanish Basque community in Bakersfield (which is a little over a hundred miles north of LA) and some great restaurants and bars featuring Basque specialties. Then there is the
Crystal Palace
, a sort of House of Blues type space, except all countrified, where Buck Owens & the Buckaroos play. Ole Buck built it himself to be his own museum and venue. We decided to hit the Crystal Palace, because Buck is gettin' mighty up there in years.
We had heard that Buck doesn't perform a whole show anymore, but jumps onstage with his band for a couple songs and then is done for the night. Our server took our order of beer and steak, and told us Buck probably wouldn't go on till about 9pm. It was 6:15.
Along the wall were display cases featuring photos, gorgeous old nudie suits, gold records and paraphanalia relating to Buck's 40+ year career. He is sort of the mayor of Bakersfield, with his own street and radio station and music scene, basically. When he got to Bakersfield in 1951, it had a thriving country music scene with the likes of Tommy Collins and the Maddox Brothers & Rose calling it home, and Bob Wills working there extensively. Buck's "freight train" sound got audiences jumpin' and put Bakersfield on the map musically. It sort of meant this hardcore honky tonk music, the Bakersfield sound has since been embraced by what the kids call New Country Traditionalists (or so I've been told) like Dwight Yoakam & Marty Stuart. Those two sort of brought back the musical memory of Buck (since most people only knew him as that guy from Hee Haw at this point) by recording his songs. Dwight even took Buck on tour with him.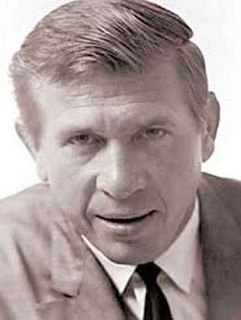 So Buck opened up the Crystal Palace for himself. And after exploring the walls, I went to the gift counter (no shop, surprisingly, just a little counter). I was surrounded by huge bronze statues of country legends (I was a little afraid of them - Johnny Cash guarded the door and Elvis stood just inside, with George Jones) while looking for the pin my friend had asked me to pick up for him. I found it, a little red, white and blue guitar with the word "BUCK" across it and went to pay up. I was scrounging around my wallet for change when I looked up to the cashier and saw that ole Buck was standing there, black cowboy hat and a black suit, next to her. He was looking right at me, all confused. So I just smiled real big and said, "Hi!" He smiled back, nudged his cashier, and said, "This one's on me, honey." Then he walked away.
Well, the rest of the night was anti-climatic after that. Buck played for almost an hour and a half, and loads of people danced. Guys dressed like Garth Brooks, girls in flashy halter tops and pony tails and hats, little kids, jocks and square dancers, the whole shebang. My favorite dancers were on opposite ends of the spectrum: an old, old skinny guy, with pants pulled up to his nipples, a bolo tie and cowboy hat, shakin' not much more than his ass and his fingers and wearing a huuuuuuuge smile... And a girl who was about seven, wearing a pretty cool dress and boots with fringes, occasionally bursting out into aerobics style movement and ending her routine with an attempt at doing the splits on the dance floor.
Buck allowed people to bring up requests and announcements. Anytime someone had an anniversary, his co-hort on stage would read the congratulatory note and Buck would yell, "40 years! Well, that's the dumbest thing I ever heard! Who wants to look at that same face for that long! Damn, that's dumb!" He introduced one of his waitresses for a song, and said, "She's a great singer, but we can't do anything about her looks." It sort of became a "Shut up and fiddle, Buck." And he did.
Well, it was fun and all, but the whole thing made me realize... I am SUCH a city girl!