...Mr. Eugene Record.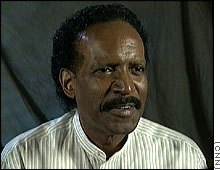 He passed away on July 22nd, after a battle with cancer. Eugene Record was a major contributor to Chicago soul, a style of r&b in the 60's and early 70's which is mainly defined today by fellow contributors Jackie Wilson and Curtis Mayfield. It's a sweet, laid back style (with horns!) that may not have been as huge as the Motown or Philly stuff, but soul kids recognize the brilliance of other contributors like Tyrone Davis, Barbara Acklin, Major Lance, and
the Chi-lites
- a band fronted by Eugene Record.
He was responsible for many of their hits, including "Oh Girl," "Have You Seen Her," and "Are You My Woman," which Beyonce made even more slammin' by barely changing a thing with "Crazy In Love." With Barbara Acklin, he created some sweet soul pop (like "Have You Seen Her" and "Stoned...") for many bands, but mainly Brunswick label artists, the label that truly represented the Chicago soul sound.
After leaving the Chi-lites in 1976 for a solo career (which included some disco - ugh) he rejoined them in 1980, and then left again in 1988 to become a minister. You know the Chi-lites, so check out some of their early work, dig up some marvelous Barbara Acklin, try on a little Tyrone Davis... and thank Mr. Record for giving us such a wonderful catalog. Would ya?